Halls
Village halls have a critical role to play in bringing rural communities together.  According to ACRE (Action with Communities in Rural England) over 80, 000 volunteers are involved in running 10,000 village halls plus church halls and community centres in England.
If you're involved in running a hall, you may wonder who you can turn to for advice and support.  Voluntary management committees have a lot of responsibility and we're happy to provide you with practical help – as well as pointing you in the right direction for other sources of information.
This handy resource helps you to find local halls in Warwickshire.
How well you act as a management committee is critical to keeping your community venture alive.  Find out more about your role and responsibilities  – we want to promote good governance so get in touch if you'd like more information.
We'll also help you to achieve a Hallmark award, which recognises your work and management of your community building, and which may of help in bidding for future funding and in securing discounted insurance cover from some suppliers.
Is your question on our list of most popular questions?  You may well find the answers you're looking for here – so do use this page as a starting point. And you can email us any additional questions at Community Buildings or call 01789 472610.               ].
Rural Initiatives Fund
We still have a small amount left in our grant funds for village halls – there's more information on our Funding page.
Village Halls Networking Lunch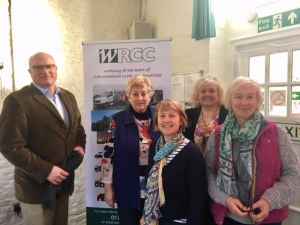 WRCC Halls ran our first networking lunch event on Thursday 25th January 2018 at Halford Village Hall.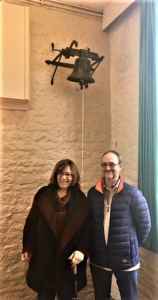 This was designed to tie in with ACRES's first national Village Halls Week, which celebrated the commitment and achievements of volunteers running village halls throughout the country.
We were delighted to welcome representatives from Alderminster, Aston Cantlow, Bishops Itchington, Blackwell, Burton Green, Halford, Hampton Lucy, Harbury, Lighthorne Heath, Lowsonford, Norton Lindsey and Snitterfield, as well as Warwickshire CAVA.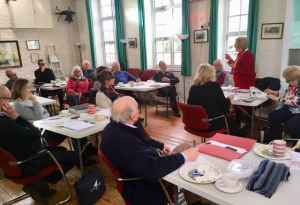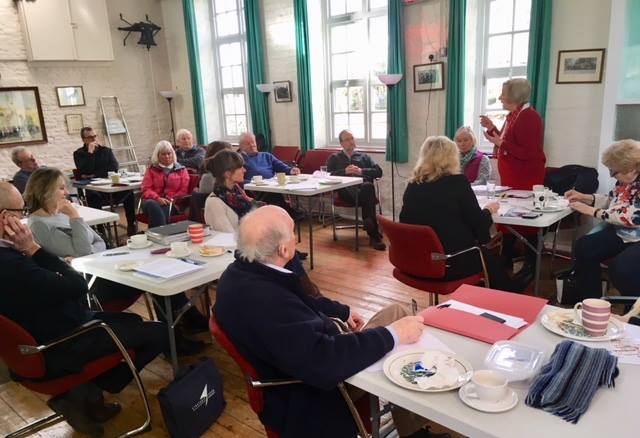 Paul and Maggie Bannister (Halford) spoke about the wide range of activities at their community hub and achieving Hallmark qualification.  Peter Woolford (Norton Lindsey and Janet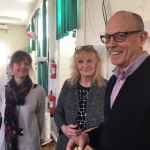 Thornley (Harbury) spoke about their hall rebuilds and community engagement, and Verity Thompson (Warwickshire CAVA) spoke about funding for village halls.
There was a huge amount of debate, sharing of useful contacts and discussion of creative ways to fund, use and promote village halls.  And we all enjoyed a tasty lunch, too!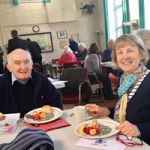 Thank you to all involved for supporting this event and making it a success.  We've been asked to run more networking events this year and we're keen to welcome other hall committee members to join in.  To find out more, please email Verney or call her on 01789 472610.