Connecting communities throughout Warwickshire & Solihull
WRCC's Warm Hubs project, supported by Cadent, brings residents together and supports communities to tackle social isolation and fuel poverty, plus related cost of living issues, throughout Warwickshire and Solihull. Our charity works with parish councils, village hall committees, community centres and other volunteer groups to create inclusive, community led Warm Hubs, running activities that encourage people to come together in safe, warm, welcoming places.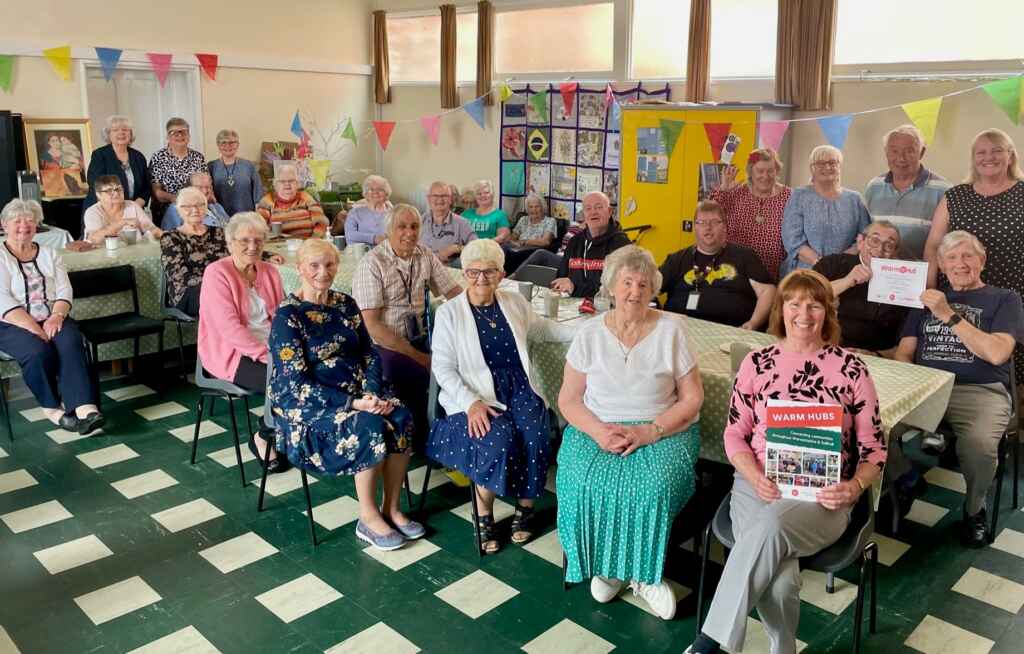 Atherstone Warm Hub launch
Residents living in villages and semi-rural areas in particular are often disproportionally affected by lack of access to social events and amenities, poor public transport and fuel costs. All communities have been affected by the devastating impact of Covid on social networks and interaction, followed by the rapidly increasing costs of living.
WRCC provides support via our expanding network of Warm Hubs run by local community volunteers and our Mobile Warm Hub service which runs free community cafes all year round. We also organise energy themed events and promote energy efficient and cost saving measures to help people stay safe and warm at home, including providing free energy information packs and carbon monoxide alarms.
We collaborate with a wide range of organisations to support our Warm Hubs network, including WCC, District/Borough Councils in Warwickshire, Solihull MBC, Warwickshire Fire and Rescue Service, Warwickshire Library/Mobile Library Service, CAVA, Act on Energy, Centre for Sustainable Energy and National Energy Action. We also help Warm Hubs to signpost people to appropriate support, which could include Citizens Advice, Community Foodbanks and Pantries, MIND, NHS prescribers, Family Information Services, Healthwatch Warwickshire, local carers support groups, dementia cafes, and many more.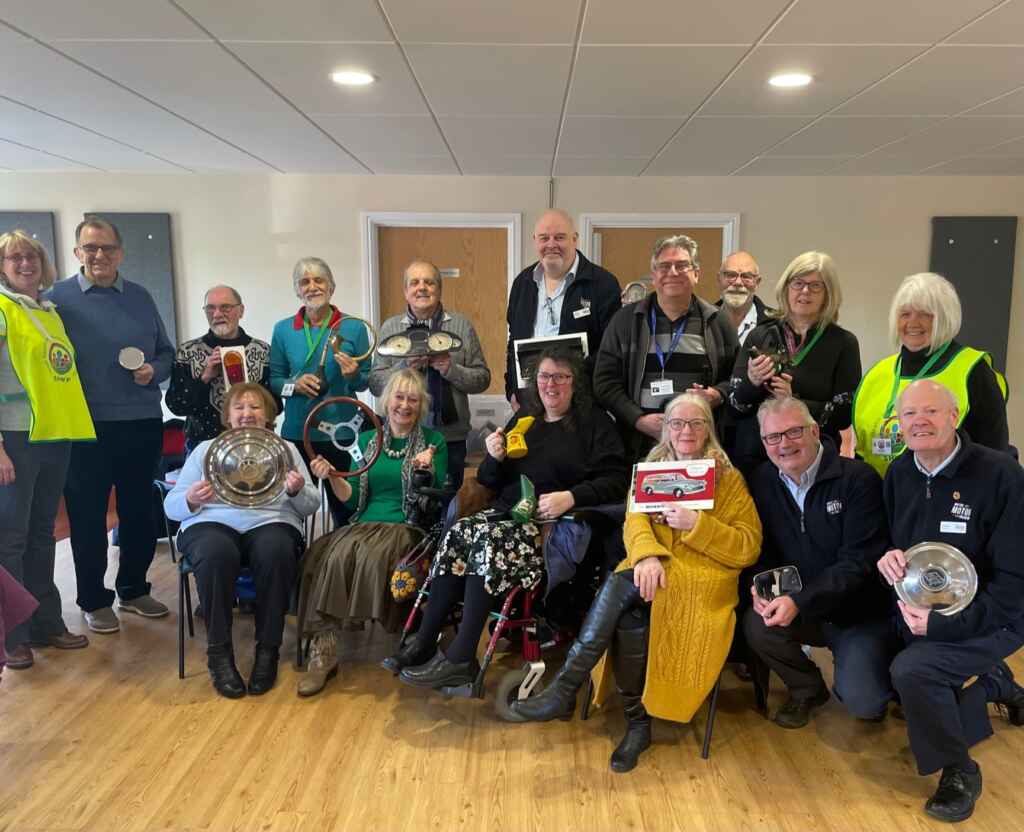 The British Motor Museum also visited several of WRCC's hubs last winter (see above), taking Memory Boxes including all sorts of motor memorabilia, which was greatly enjoyed by all those attending!
This short video shows how our Mobile Warm Hub service can help communities interested in setting up their own Warm Hubs, and how Bidford's Warm Hub (pictured below) – their self described "happy place" – helps local residents. Just being able to meet up for a regular coffee and a chat in a friendly, safe community space can make such a difference to anyone's wellbeing.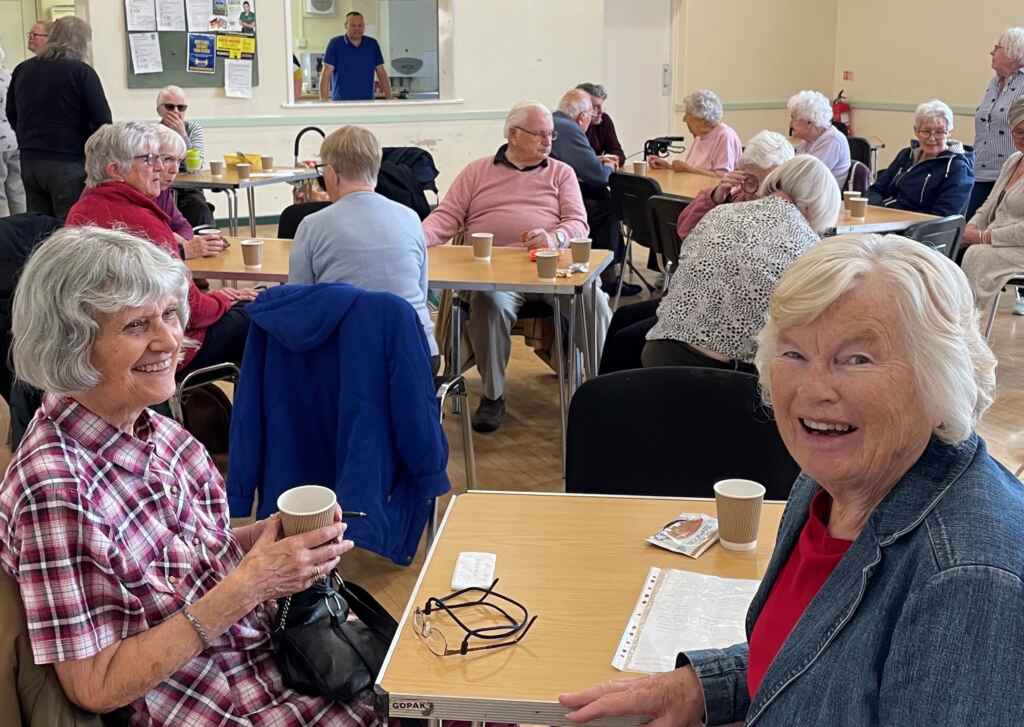 Act now!
Have you got a great idea for a Warm Hub, or would you like to book a Mobile Warm Hub visit to your village? Are you interested in applying to set up a Winter Warm Hub Start Up or getting to grips with a Warm Hubs Slow Cooking Course? Or would you just like to find out more about what we're doing and how your community can benefit?
Get in touch with our team now on 01789 842182 or email warmhubs@wrccrural.org.uk. We look forward to hearing from you!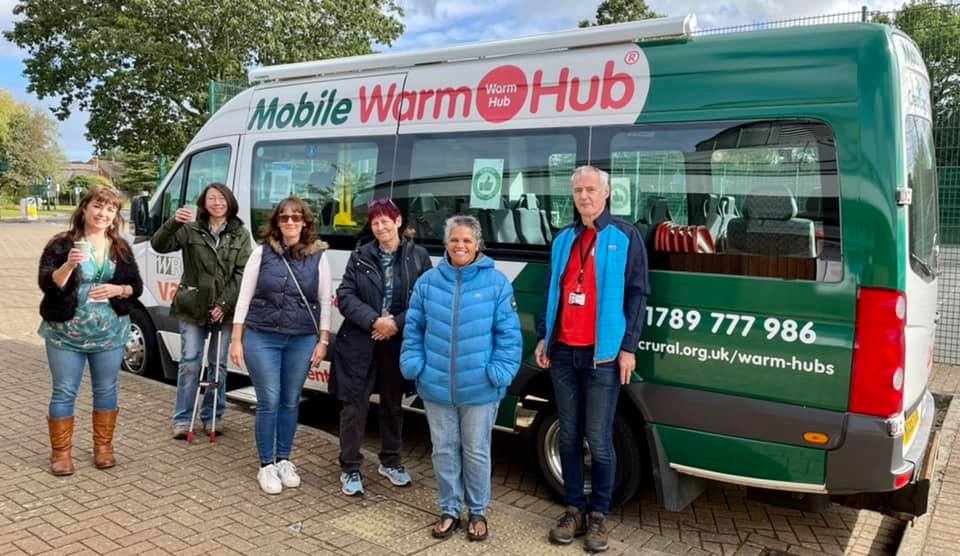 The Mobile Warm Hub visiting Meriden Sports Pavilion, leading to Meriden Parish Council launching its permanent Warm Hub