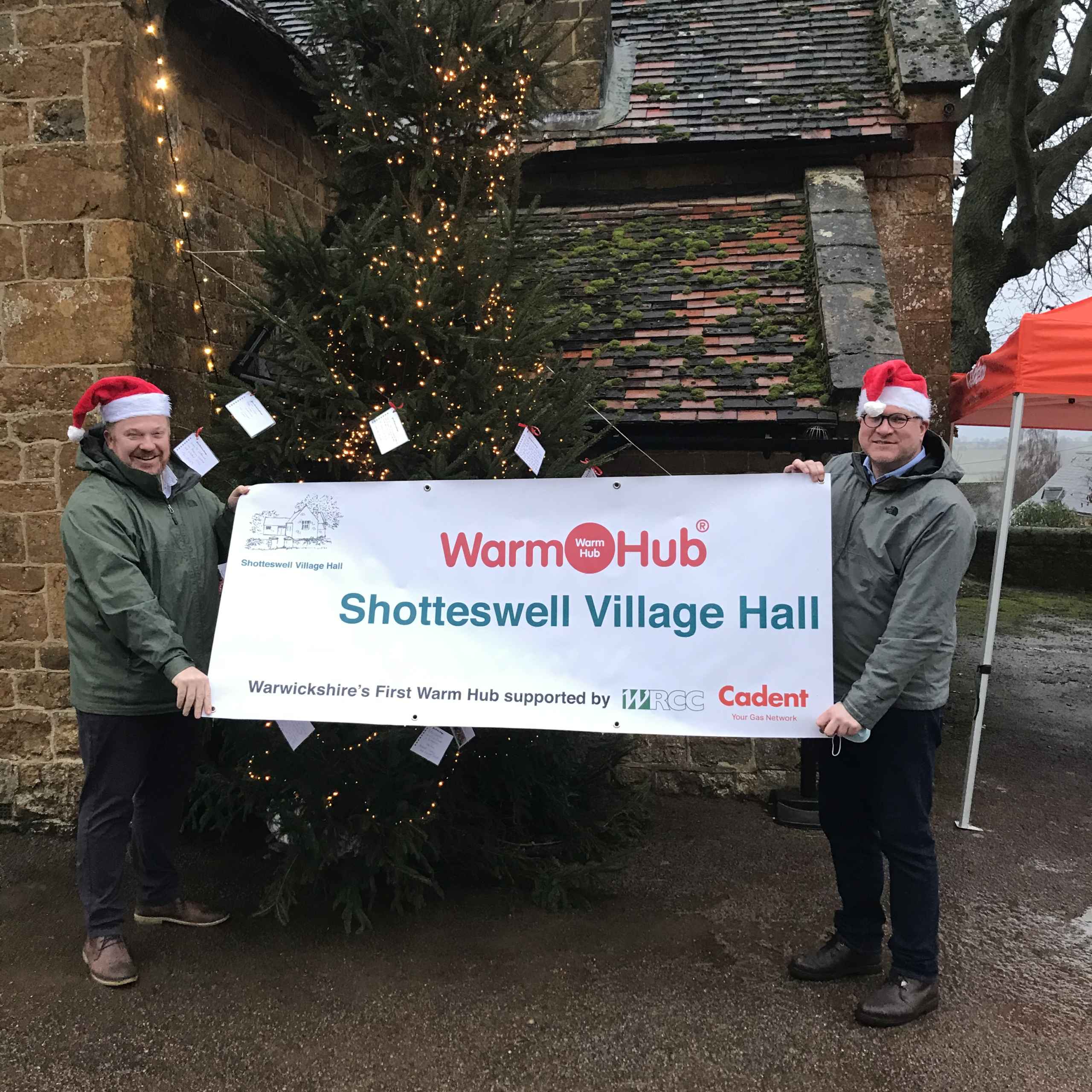 Shotteswell Warm Hub delivers Christmas cheer to community
Shotteswell was determined to keep Christmas cheer at the top of the menu this year, and on Sunday 13th December – despite the strong winds and rain – the Village Hall Committee was joined by local MP Jeremy Wright and other volunteers to help deliver freshly cooked breakfasts to village residents.  The Committee had originally planned to hold a large community breakfast, but this was rapidly switched to a permitted delivery/collection event when Warwickshire went into Tier 3, with appropriate social distancing measures in place to keep everyone safe.
"We haven't had a Sunday breakfast event since October and people have really missed it", said Ben Zammett, Committee Chair.  "Some live alone and won't be seeing their families over Christmas because of coronavirus.  It was important for us to help our community come together to celebrate, even though we can't yet do it face to face!"
Residents aged from between 1 – 90, including Pauline and Tony Tarrant, enjoyed their cooked breakfasts.  "It was excellent food and a very nice thought," said Tony.  "Especially at this time of year – and when it's been such a difficult year for everyone."  Pauline used to enjoy going to the former monthly event and felt "it would be a real loss for the village if it had to stop. Everyone always has a great time, including the children!"
And Sunday was also a very special day as Shotteswell celebrated the launch of Warwickshire's first Warm Hub.
The Warm Hub project is a new community initiative run in partnership by WRCC and Cadent Gas, focusing on helping rural communities tackle social isolation and hardship.  The launch event was a great success, with representatives from Cadent Gas and WRCC helping to deliver many of the 126 breakfasts cooked by the Committee.  The produce was supplied by local farm shop Carpenters.
Jeremy Wright commented: "Community volunteers in Shotteswell have been showing real community spirit and ingenuity in adapting the Warm Hub concept to the age of Covid-19. It was a real pleasure to see that warmth (and warm breakfasts) being distributed around the village. Thanks and congratulations to all involved."
Kim Slater, WRCC's CEO, said: "Congratulations to Shotteswell's Committee, whose village hall is definitely the heart of their community.  We look forward to working with them, as well as welcoming more Warm Hubs, together with Cadent, to help create closer communities throughout rural Warwickshire."
Cadent Customer Vulnerability Social Programmes Delivery Manager Phil Burrows added: "We are really excited to be working with both WRCC and Shotteswell Village Hall to launch the first Warm Hub on Cadent's network. Social isolation is more prevalent than ever due to recent national lockdown and Tier measures, with rural communities also feeling the impact.
It's fantastic to be able to launch a project like Warm Hubs in the current challenging times, as communities' needs for social interaction as well as warmth and energy advice is as strong as ever. We would like to thank both teams at WRCC and Shotteswell for making the event such a success and we look forward to working with them at future Warm Hub events."
To find out more about Warm Hubs, please email warmhubs@wrccrural.org.uk