Benn Partnership Centre, Railway Terrace, Rugby, CV21 3HR
Open Daily from 9.00am – 5.00pm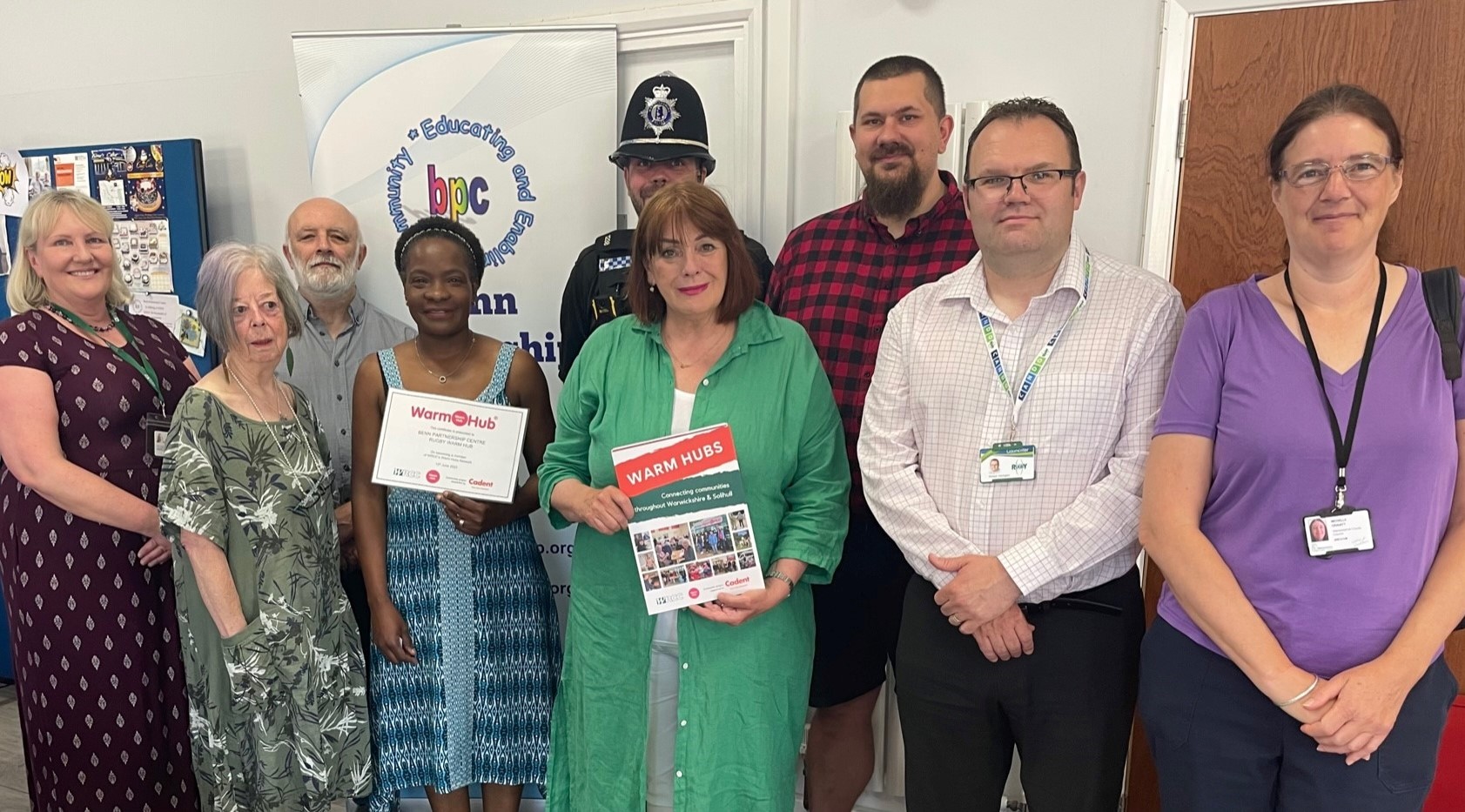 We are proud to be Rugby's first permanent Warm Hub, launched on Thursday, 15 June 2023.
We're open every day of the week and everyone is welcome to drop in for a chat.  We can help you with IT, filling in forms and signpost you to others for more help where needed.  Our social group and friendly volunteers meet up on Mondays, Tuesdays and Wednesdays from 10:00am to 1:00pm – why not join us for a free cuppa and cookies, or even stop for lunch?  We also host community groups like our Thursday Art Group run by Rugby Art Gallery and Museum – and If you'd like to start a social group and teach us new skills, we have free rooms every Friday. We look forward to seeing you!
Becoming a member of WRCC's Warm Hubs network (which extends across Warwickshire and Solihull) means that the Benn Partnership Centre can access more support with Community Energy Champion training, more community transport support and extra slow cookers all being on the menu!  The Centre is also planning to launch a free community café on Friday mornings.
Vivien Kajoro, Benn Partnership Centre Manager, added:  "We're thrilled to work with WRCC, to offer services all year round to the most vulnerable people of our community."
From the beginning of December 2023 we will be running a community cafe which will operate every Friday throughout the winter months, offering warm food such as soup and a roll, social interaction with others and possible advice sessions from local organisations on subjects such as energy use, cooking on a budget, benefits advice etc.  It will be run by volunteers on the basis of 30 minutes for food, 30 minutes for organisations to talk/give advice and 60 minutes for talking to each other, playing board games, exchanging books etc.
Press Release