The Pavilion, Meriden Sports Park, Main Road, Meriden CV7 7SP
Tuesdays, 10.30am – 1.00pm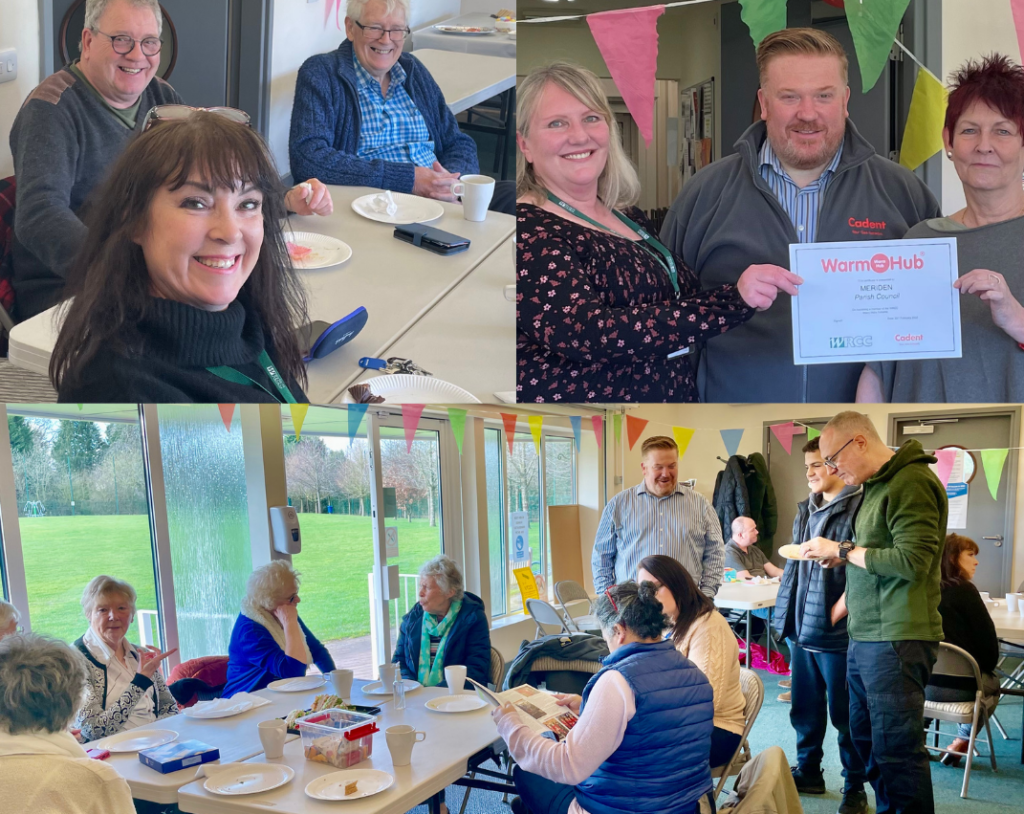 Meriden's Warm Hub launched at The Pavilion, Meriden Sports Park, in February 2022, following WRCC's Mobile Warm Hub visits. Meriden Parish Council were keen to continue the Tuesday event as it was meeting a need for local residents in the community.
The free weekly coffee morning attracts about 20 local regulars, and attendees have organised Christmas lunch and welcomed visitors ranging from local community services as well as the British Motor Museum. All locals are welcome to attend and enjoy the friendly atmosphere, and games are also available.
Throughout the winter months a more substantial hot meal will be provided at lunchtimes.
Visiting support services from Age UK, Action on Energy, Diabetes UK and Healthwatch and signposting to other organisations eg housing.
Press release
Meriden welcomes new community warm hub 28/02/2022