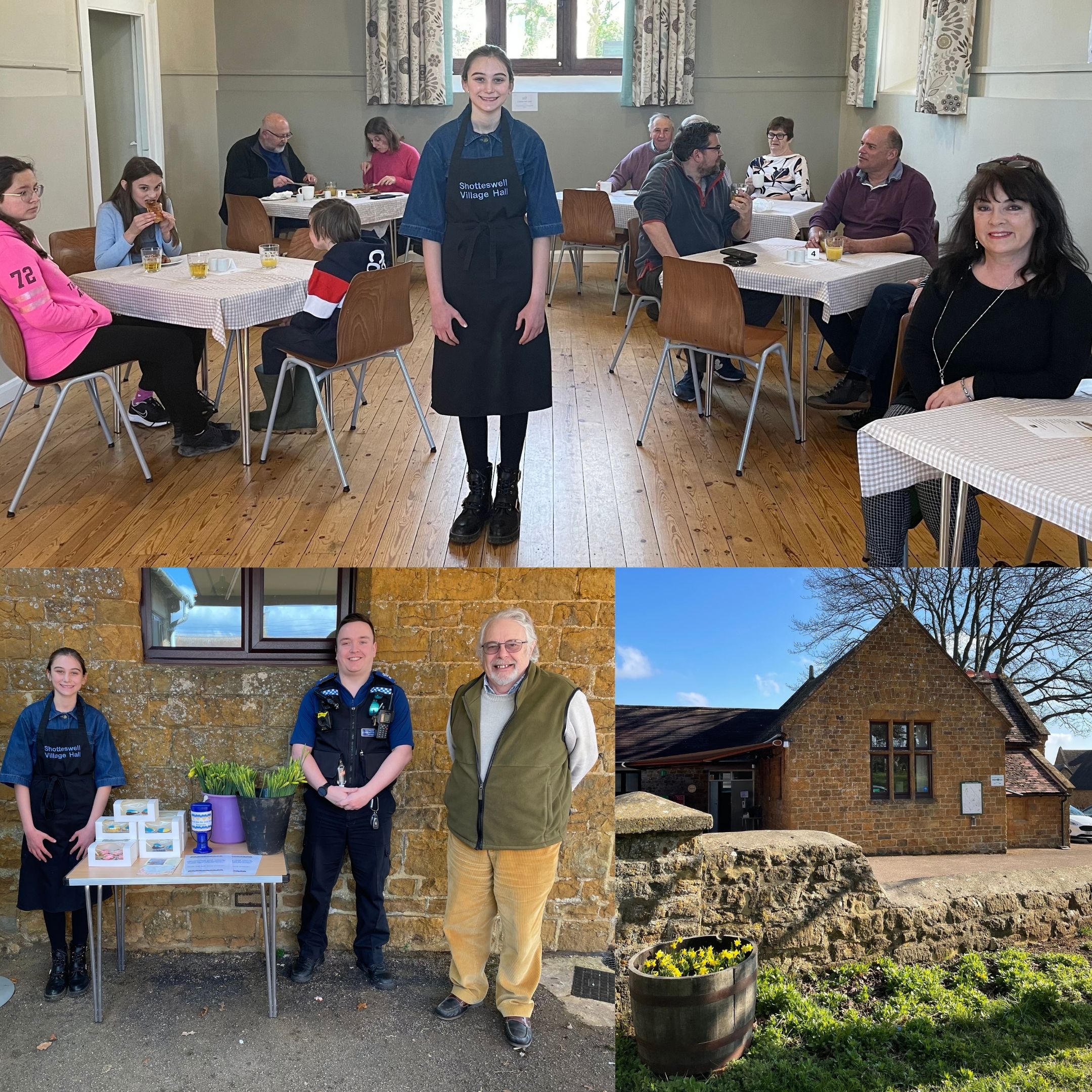 Shotteswell Warm Hub breakfast raises funds for Ukraine
Shotteswell residents celebrated the start of Spring on Sunday morning at their monthly Warm Hub breakfast, run by the Village Hall Committee.
All proceeds from the breakfast, added to by cupcake sales outside the hall (provided by Shotteswell's Cake Shed), were being donated to the DEC Ukraine Humanitarian Appeal.
The Village Hall Committee served over 60 of their famous breakfasts, using produce from Carpenters local farm shop, and home delivery was also on the menu for those who weren't able to come to the hall.
It was great to see so many people enjoying this community event, and with breakfast slots being allocated in advance, the hall was never too crowded.
As well as enjoying the social aspect of the village's community meal, people were pleased to support the Committee's fundraising for Ukraine. Ben Zammett, Chair, said that over £400 had been raised so far – so congratulations to all those involved!
Shotteswell's Warm Hub Breakfast Club runs on the third Sunday of each month, from 9.00am – 11.30am. 
WRCC's Mobile Warm Hub minibus will be returning to Shotteswell Village Hall next month for three Wednesday afternoons – 13th, 20th and 27th April. The mobile community cafes will run from 2.30pm – 4.00pm and all are welcome to attend.