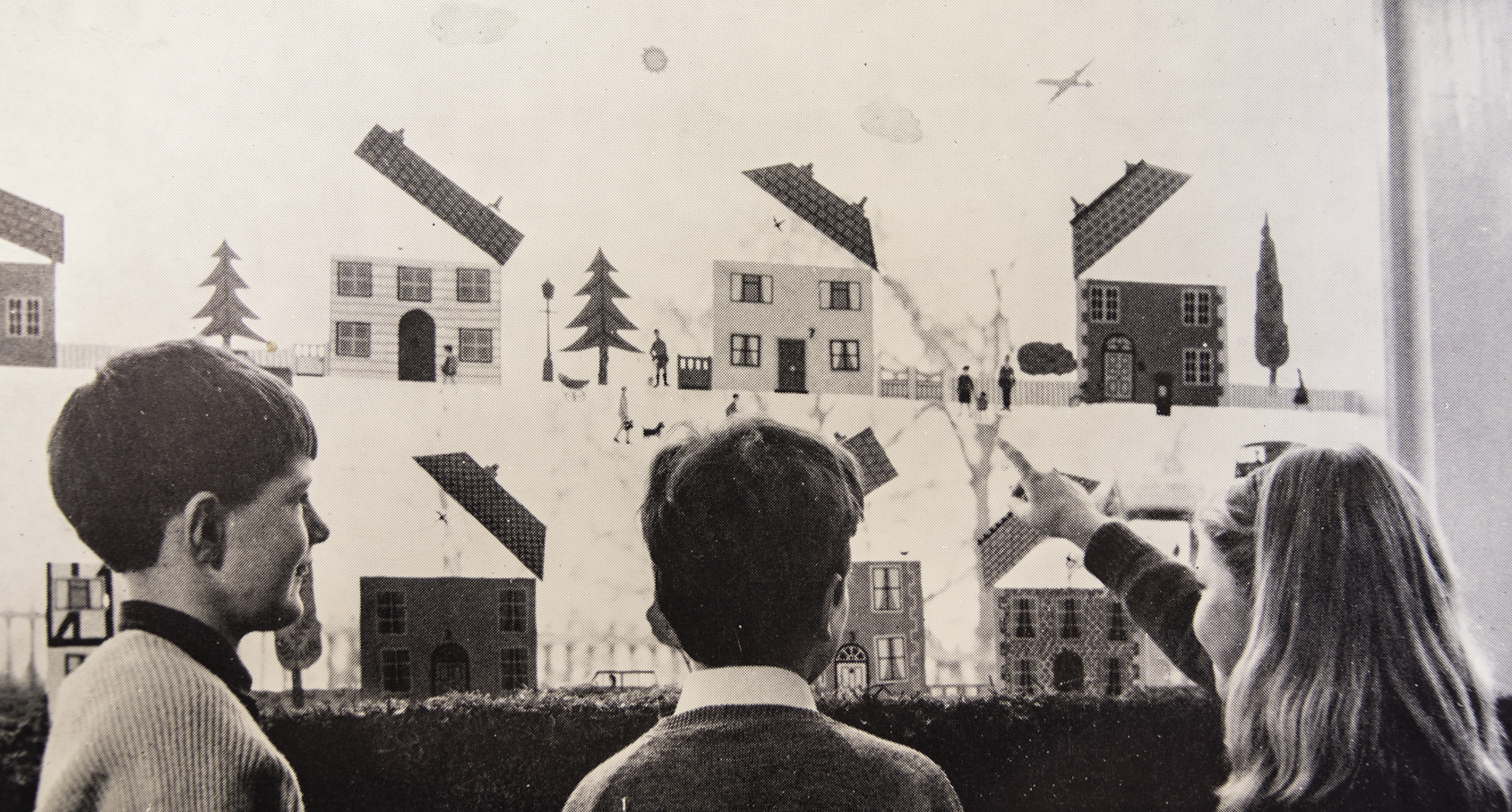 Roof off Fenny Compton and our 1960s Schools Surveys
Author:
Kim Slater
Categories
50 years ago the children of Fenny Compton Junior School completed a detailed survey of their village, going round to each of the 212 houses and asking people about their life and village history.  And to commemorate their findings, Warwickshire Rural Community Council published a booklet called "Roof off Fenny Compton" (pictured above) including all the information they'd found out about their rural community.
This was just the start, however.  WRCC decided to create a form of "Domesday Book" with two purposes: to record rural life for posterity and to awaken children's awareness of and interest in their village communities.  Birmingham University, Warwickshire County Council and the Shakespeare Birthplace Trust all requested copies and eventually 52 schools took part over a 15 month period.
The result was a fascinating snapshot of village life and its similarities and differences in the late 1960s.  Children reported back on village history, people's employment, their spare time hobbies, what domestic appliances they used  and what amenities they had access to.  Here's a few of the things they found out.
In Fenny Compton, there was a wide range of employment for men – farming and lorry driving were the most common but there was also a commercial film maker, a meteorologist and an aerodynamicist.  90% of women were described as housewives although many worked part-time as well, but less than 10% of them worked outside the parish.
Coughton's survey reported that out of 60 houses in the village, 55 had mains water, nearly half (27) had bathrooms, only 5 had central heating and none had gas.  One lucky household had a dishwasher!
They also interviewed each other to find out what daily life was like for a 10 year old village child – the most popular leisure activity was (perhaps unsurprisingly) watching television.  Children in Fenny Compton said they watched 3 1/2 hours on an average week day and 4 1/2 hours on Saturdays, although less than 5% of families had more than one set.   In Harborough Magna's survey, the average 10 year old said they spent an hour a day doing farmwork during the week and 3 1/2 hours on Saturdays.
All pets were counted – in Coughton, these included 33 cats, 20 dogs, 17 goldfish, 3 rabbits and a tortoise.  And the average weekly pocket money was 2s 9d per week, which could buy plenty of sweets such as Spangles, penny chews and gobstoppers!
Find out more about our charity's 80 year history and how we're still actively working at the heart of rural Warwickshire communities.