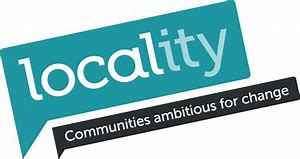 Neighbourhood Planning news from Locality April 2020
The neighbourhood planning programme will continue on throughout the COVID-19 crisis. That means grants and technical support are still available to groups and we are continuing to provide advice and support to those who need it.
For an in-depth overview of how to continue plan making during the crisis read our update on neighbourhoodplanning.org
MHCLG have also produced guidance and frequently asked questions on plan making during the Covid-19 crisis.
Applications for grant and technical support have now re-opened. There are no changes from the last financial year. Grant and technical support are available under the same criteria as before. Affordable Housing for Sale Grant and the Affordable Housing for Sale NDO support are also still available.
Programme partner AECOM are continuing to undertake site visits during the COVID-19 crisis virtually! Find out how – a vital read for those of you who are currently working with AECOM or intend to.
Community Consultation for neighbourhood planners
Rachel Leggett, a planning consultant based in Norfolk, provides some of her top tips on undertaking community engagement for neighbourhood plan making.