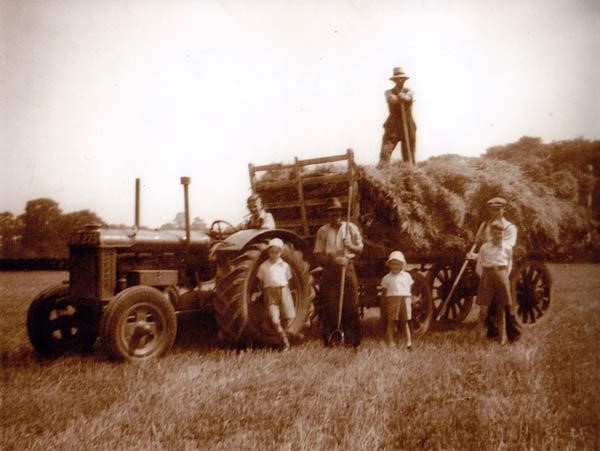 My Farming Life
Author:
Kim Slater
Categories
In 2010, WRCC produced "My Farming Life", documenting the memories of farming families in North Warwickshire. We interviewed local farmers to find out about their daily life and the changes which they had experienced during their lifetime.
To celebrate our 80th anniversary year, we have relaunched this fascinating oral history project online. This includes recorded interviews about:
childhood days and helping out on the farm
working lives and handing over the farm on retirement
memories from wartime and its effect on everyday life
people such as the family doctor and the farm vet
fields that made way for mining, new farm machinery and motorways
The main image reproduced here came from Derek Dixon, who was born in Sutton Coldfield in November 1931, and who worked at nearby Chase Farm for over 50 years. The farm was mainly dairy until 1963 and he remembers his wife coming to help with milking the 24 cows, while the baby watched from the pram at the end of the shed!
Many of the interviews are accompanied by images from the families' lives, creating a special collection which captures a farming history that has changed forever.

"Agriculture in the UK has changed enormously over the last century…almost beyond recognition", said WRCC Chief Executive, Kim Slater. "It is so important to capture this history from the people that lived it. The project provides a fascinating window into farming lives of the period. It's very easy to get lost in the recordings of the memories of those that participated."
The whole project can be accessed at www.myfarminglife.org.uk where you can listen to the original interviews with the people that contributed.