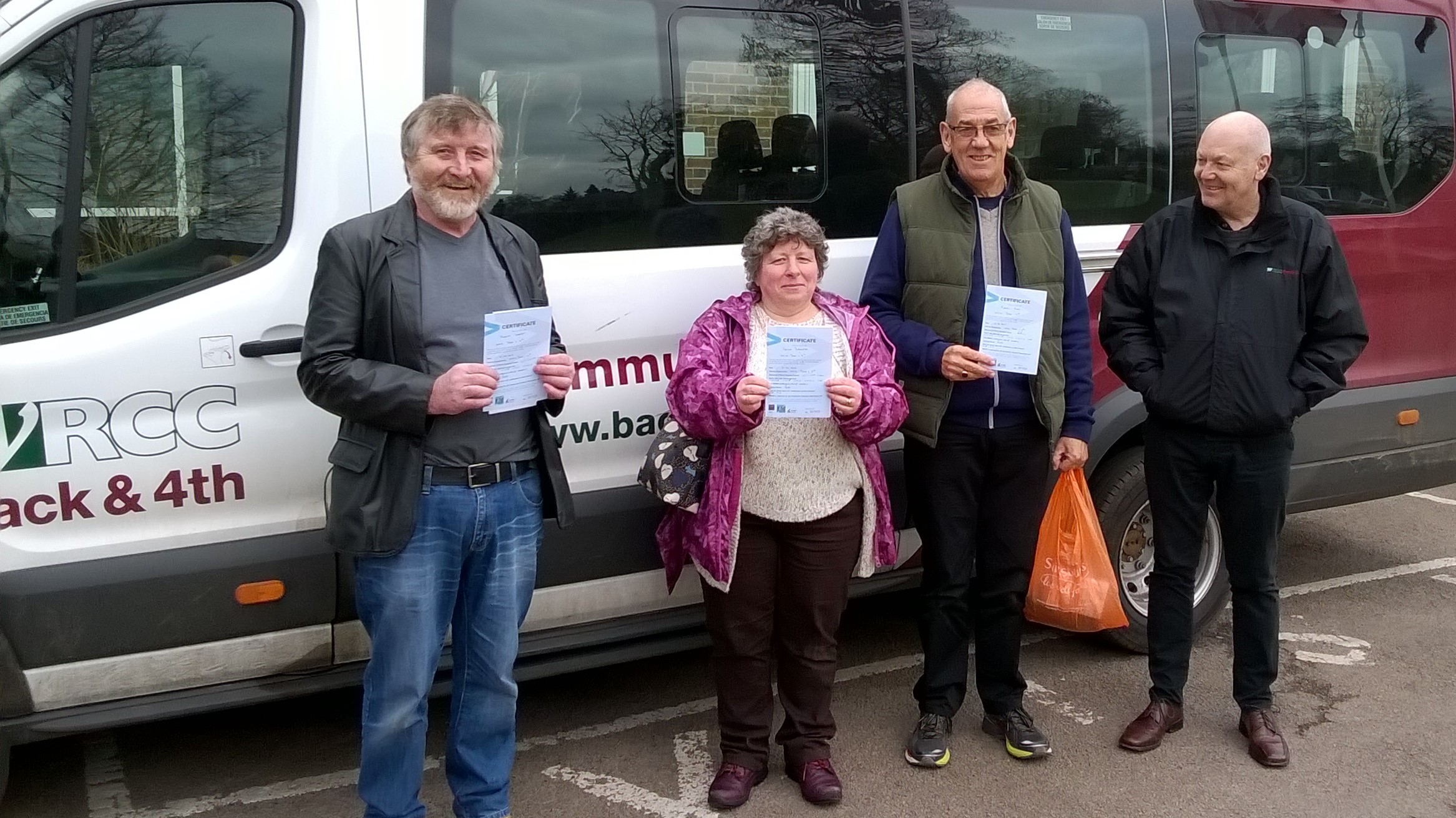 Join our growing team of Rugby volunteers!
Author
Kim Slater
Categories
Join Russ and the rest of our volunteers at Rugby and help WRCC Back&4th help your local community.
We're taking on more bookings for community groups and so we need more volunteers to drive our modern minibuses.  You could be driving local people to lunch clubs, going on day trips to gardens or other places of interest, or enjoying music events … the opportunities are as wide ranging as the people we help!  For some people, our community transport service is the only way they can get out and about, so you're making a real difference to their lives.  And it's fun, too – find out more about four of our volunteers' stories.
You can work as many or as few hours as you like – we're very flexible – and we'll give you the most up to date MiDAS driving training.  Here's Russ with two of our school contract drivers Yvonne and Nick getting their certificates from Rugby manager Paul Hinks earlier this week.  Next time, it could be you!  Call Paul for more information on 01788 226000.