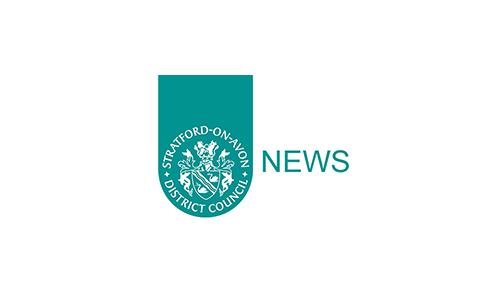 Highest ever number of affordable homes built in Stratford-on-Avon district last year
Stratford-on-Avon District Council is delighted to report the successful completion of a record-breaking number of new affordable homes last year.
 These new homes will make a vital contribution to the well-being of local residents as well as the future of the district's many local communities. For many years, households have found themselves priced out of home ownership, or simply cannot find the right type of home to meet their needs.
Every year, the District Council reviews the number and type of new homes built in the district. During the course of last year*, a total of 491 new affordable homes were built by the District Council's partner housing associations: the highest-ever recorded annual total.
Celebrating this achievement, Councillor Jo Barker, People Portfolio at Stratford-on-Avon District Council said: "Last year's record achievement is a reflection of the District Council's long-standing commitment to providing more affordable homes for local people and our local communities.
"Our district is a great place in which to live and work. But, sadly, the reality for many people is that they're priced out of the local housing market: to the detriment of our local economy and our local communities. To tackle this, the District Council has been working hard with its partners over many years to get the homes we desperately need built and last year's figure is also a reflection of the good working relationships we've built with our partners."
Highlights of last year's affordable housing development programme include:
Schemes built in Bidford-on-Avon, Bishops Itchington, Brailes, Ettington, Great Alne, Long Itchington, Long Marston, Lower Quinton, Meon Vale, Napton-on-the-Hill, Newbold-on-Stour, Shipston-on-Stour, Southam, Stratford-upon-Avon, Stretton-on-Fosse, Tredington, Welford-on-Avon and Wellesbourne.
The completion of community-led rural housing schemes on sites at: Brailes; Great Alne (using grant funding provided by the District Council); and Stretton-on-Fosse.
The completion of a specialised housing scheme at Rosalind Court, Stratford-upon-Avon, providing 102 apartments for older people.
* The financial year ending on 31 March 2020.