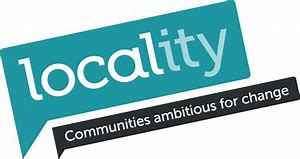 New programme of support for neighbourhood planning
Author:
sarah brooke-taylor
Categories
Locality is the national membership network for community organisations. Did you know that over the last four years it has supported 2,360 local groups to develop a neighbourhood plan, working directly with over 500 neighbourhoods?
Following the Ministry of Housing, Communities and Local Government's announcement of a new £23m programme, it will now be extending its support for local groups to develop neighbourhood plans for another four years.
Neighbourhood plans give real power to local people to shape and design their area. The new programme will ensure that communities who want to have a say in future developments have support to get plans in place and keep them up-to-date.  Locality will provide a new online portal with tools and resources, and continue to build a network of neighbourhood planners across the country to share learning and best practice.
Under the new programme, groups working on a neighbourhood plan can apply for grants of up to £17,000. Professional planning support from the Locality team and partners AECOM will also be available to support communities in unparished areas.  Find out more about accessing Neighbourhood Planning Grants and Support – now available!