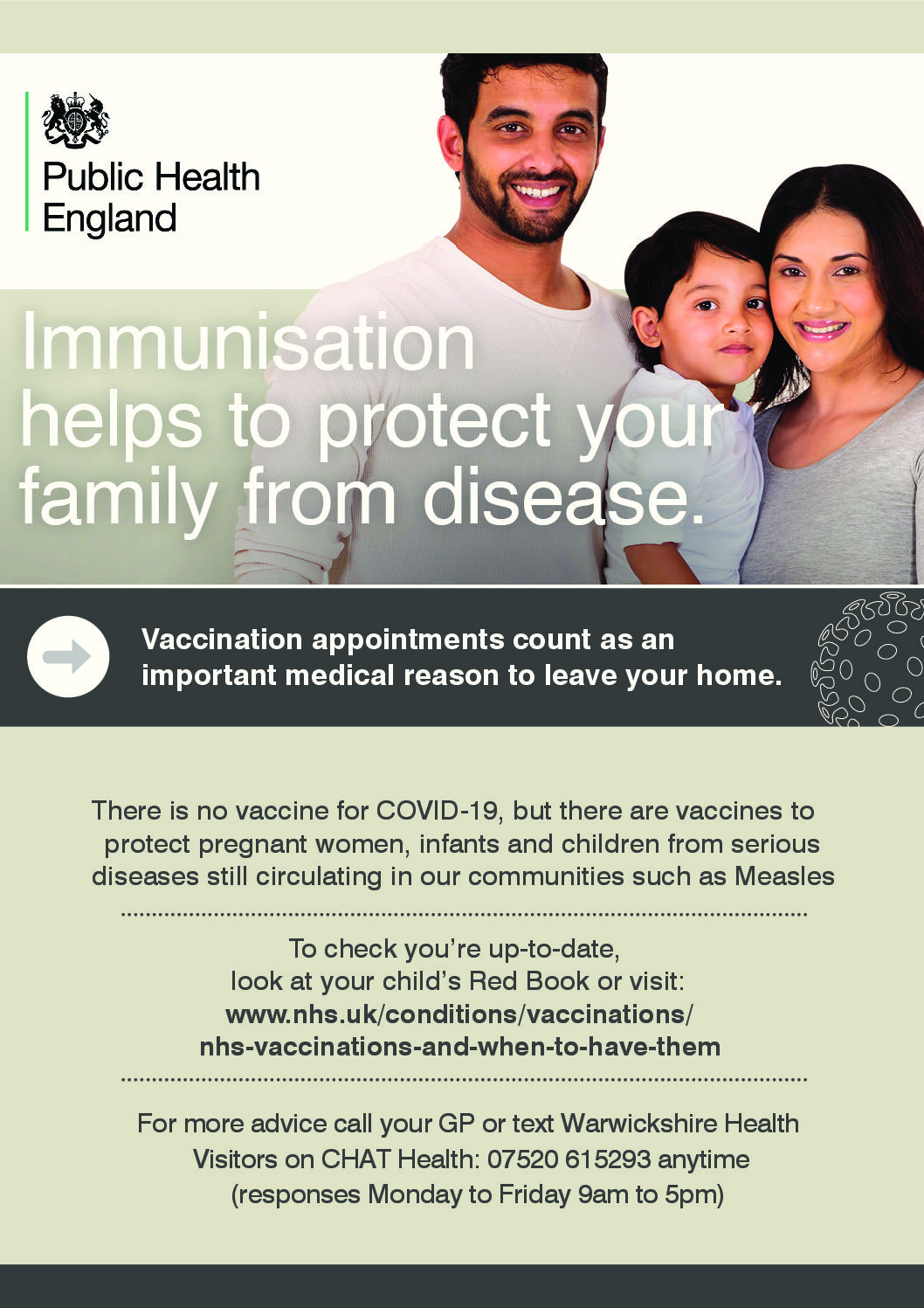 Warwickshire's 'Carry on Vaccinating during Covid-19' campaign
Author
sarah brooke-taylor
Categories
During Covid-19 Warwickshire GPs have reported a drop in the uptake of pregnancy, infant and pre-school booster vaccinations.
Good vaccination coverage is essential to avoid a local resurgence of serious vaccine-preventable diseases, such as Measles, Meningitis and Whooping Cough, which could have a major impact on women, children and vulnerable groups, as well as placing a significant pressure on our local NHS.
Of particular concern is the risk of a Measles outbreak as the vaccination rate in Warwickshire prior to Covid-19 was low at 88% for MMR (2nd dose) whereas 95% uptake is required for herd immunity.